About this office
The RE/MAX network is present in the Old Capital Region since 1982; and RE/MAX CAPITALE has been the pioneering office.RE/MAX CAPITALE regroups more than 30 experienced representatives, men and women, sharing the main goal of transforming the real estate acquisition process into an enjoyable and trouble-free experience.
As our name indicates, we can fulfill your real estate needs throughout the Quebec City Urban Community.
We kindly invite you to communicate with us for more information.
RE/MAX CAPITALE is there for you 24 hours a day, seven days a week, thanks to our flexible office hours that are: Weekdays from 8:30 a.m. to 9:00 p.m. On weekends: Saturday from 9:00 a.m. to 4:00 p.m. Sunday from 11:00 a.m. to 4:00 p.m. After hours, an efficient and reliable answering service takes over and forwards messages to the appropriate individuals.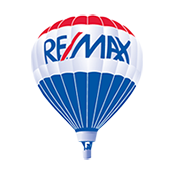 RE/MAX Capitale
Real Estate Agency
More info